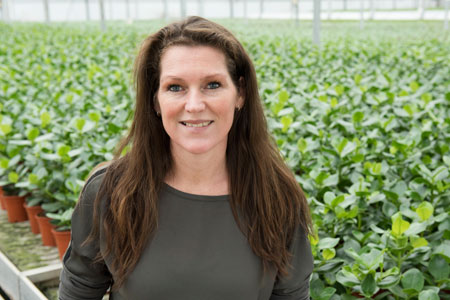 VDE
organic when possible, chemical when necessary
We are V.D.E plant, a real family company located in Zuid Holland, in the beautifully rural Woubrugge.
In our modern nursery, we grow air-purifying plants in an environmentally friendly way the year round. We believe it is important to respect the environment and we take a lot of measures to ease the pressure we put on the environment. We have been a participant of MPS since its inception.
Their sustainability certificates have given us great insight to what we are already doing right and which areas we can improve. We use no more energy and raw materials than strictly necessary, and we collect rain water to use for our plants. We're very careful with this water: we've been re-using all the water we give our plants since 1992. Working with a planned approach helps prevent nasty surprises during the growing process. Our philosophy is: organic when possible, chemical when necessary. We collaborate closely with Koppert biological systems. Koppert wants to improve the health of the planet and its inhabitants by cooperating with nature to make more resilient crops.
Our company is more than glad to help!
-photo left: Cok van den Berg fotografie-